Our Brands
At Lion, we're lucky to own and manage many of the very best brands across Australia, New Zealand and the world, some of which are more than 100 years old.
Our Purpose
At Lion, our core purpose is to bring people together to be sociable and live well.
Our ESG Approach
We want to be a force for good for society and the environment – a business that does the right thing for the long term, thinks beyond, promotes fairness for all, and gives back to the community.
Our People
At Lion, our people are central to the success of our business. We're committed to helping them be the best they can be to really make a difference and have a great time doing it.
Brands steeped in history. Brands with bold new stories to share.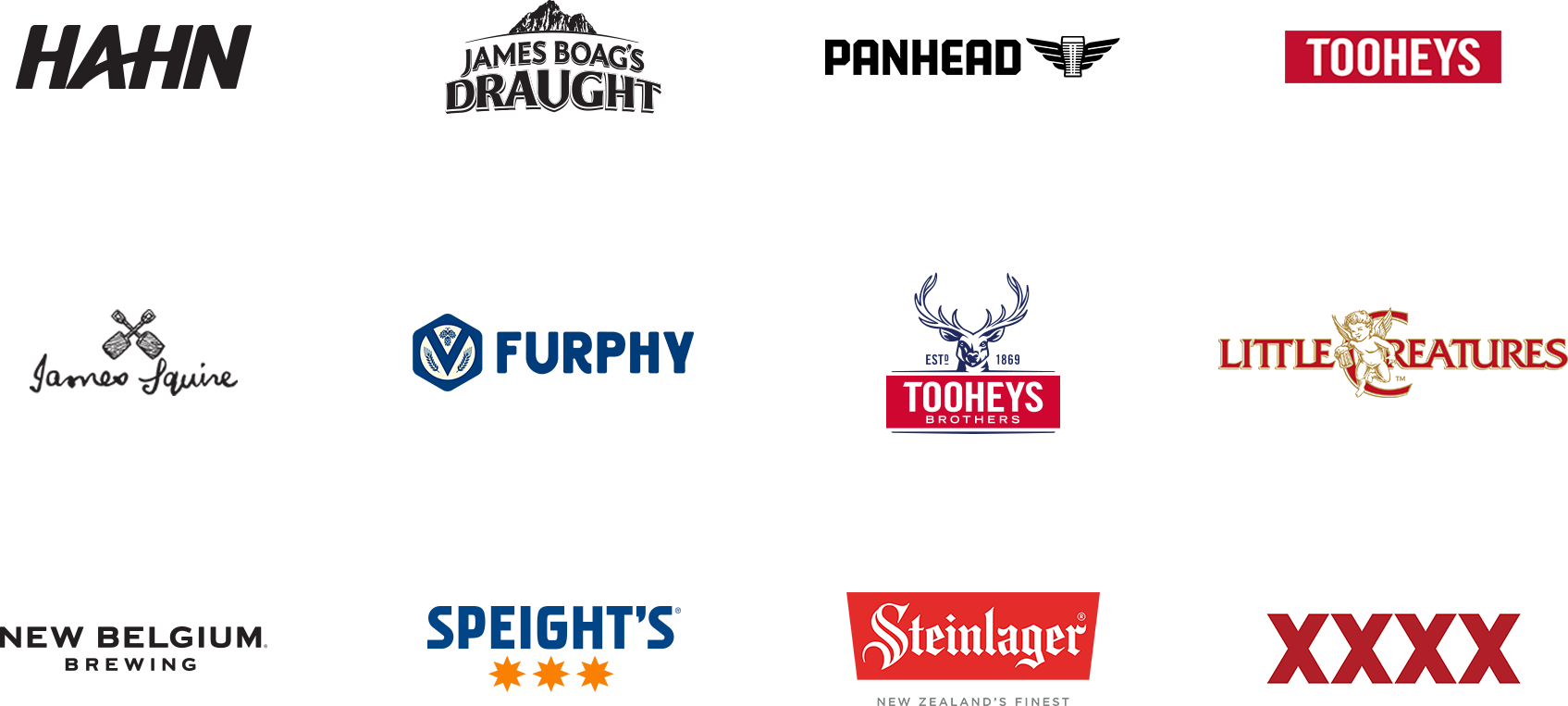 Our Commitments
Sustainability is at our core.
At Lion, we define our core purpose – our central objective – not in terms of shareholder returns, but as the value we deliver for society.
Find out more
We help people to be the best they can be.
At Lion, we pride ourselves on our high-growth culture and believe passionately in creating a diverse and inclusive workplace for all. Search our new opportunities. 


Who We Are
Our brands are our pride and joy.
We are proud to manage Australia's leading beer portfolio, including a broad range of brands, several popular ciders & sparkling alcoholic seltzers.
Find out more
At Lion, nothing excites us more than great brands. Talk to one of our team today about how to order some of the best beverage brands on the market.
Acknowledgement of Country
Lion respectfully acknowledges the Traditional Owners of the lands across Australia as the continuing custodians of country and culture. We recognise the continuing connection that Aboriginal and Torres Strait Islander people have to the lands and waters and acknowledge their continuing cultural, and spiritual customs and practices.
We pay our respects to Indigenous peoples and their Elders past, present and emerging.