Who We Are
Our History
Formed by the amalgamation of some of Australia and New Zealand's most celebrated beverage companies, Lion has a rich local heritage.
James Squire, convicted highway robber and publican, produces the first commercial ale. His legacy lives on through Lion's Malt Shovel Brewery, which bears the James Squire name for its unique range of handcrafted beers.
LD Nathan established as a trading company in Russell, New Zealand and moved to Auckland soon after.


Early West Australian settler Frederick Sherwood establishes the original Swan Brewery, in what is now the suburb of Sherwood Court in Perth. Swan Draught is born.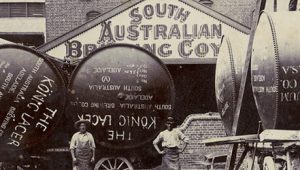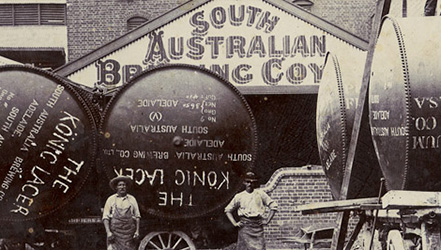 The West End Brewery is established by William Clark in Hindley Street, Adelaide. West End Draught is born.
Pioneer brewer Richard Seccombe founds the Great Northern Brewery at Khyber Pass, Auckland. He uses the Lion from his family crest as its logo.
John Thomas Toohey and his younger brother, James Matthew, join forces and buy the Darling Brewery in Sydney. The brothers begin trading as JT & J Toohey and give Australia its first taste of Tooheys Old.
.
The Standard Brewery opens near Sydney's Central Station and Tooheys prospers.
Opening of Speight's Brewery in Dunedin.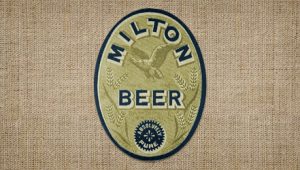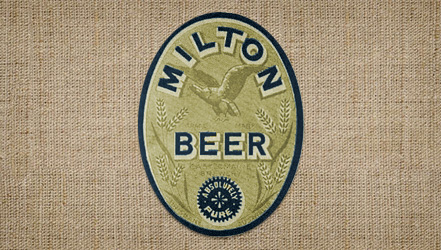 The Fitzgerald brothers form a partnership with Kate Quinlan, George Gray and Robert Prendergast with the intent to build a brewery in Brisbane. They purchase the failing Milton Distillery and much of the surrounding land.
The first brew is produced in the Castlemaine Milton Brewery.
The Ehrenfried brothers buy the Albert Brewery in Auckland.
The South Australian Brewing Company is formed through a merger of the West End Brewery, the Kent Town Brewery and wine and spirits merchant Rounsevell & Simms.
The Albert Brewery and Hobson Bridge Brewery amalgamate to create Campbell & Ehrenfried.
With the family-owned Tooheys business being transferred to a limited company, the Stag is chosen as the Tooheys trademark. The symbol is derived from John Toohey's favourite hotel, the Bald Faced Stag Hotel in Leichhardt, Sydney.
Previously known as Stanley Co-operative Brewery and the Albion Brewery, the Emu Brewery is established in Perth.
The Great Northern Brewery becomes officially known as the Lion Brewery when the company merges with Campbell & Ehrenfried.
Lion Brewery is one of the ten major brewing companies that amalgamate to form New Zealand Breweries Ltd.
Emu Bitter is born.
The first caricature of Mr. Fourex appears in an advertisement. XXXX BITTER is born.
The Castlemaine Brewery buys out major rival Perkins & Co, which owned the City Brewery, the Toowoomba Brewery, the Toowoomba Maltings and a number of hotels. The new company is known as Castlemaine Perkins.
Swan acquires major competitor, the Emu Brewery.


Tooheys NEW is born.
Steinecker (renamed Steinlager in 1962) is born.


Speight's is taken off the market, but reintroduced after public outcry.
LD Nathan acquires Waikato Breweries from CL Innes.
Douglas Myers becomes CEO of Campbell & Ehrenfried.
New Zealand Wines & Spirits is formed through a 50/50 joint venture by Campbell & Ehrenfried and New Zealand Breweries.
The northern division of New Zealand Breweries takes on the name Lion Breweries.
The Standard Brewery closes and all Tooheys operations relocate to Auburn.
Tooheys and Castlemaine Perkins merge to form Castlemaine Tooheys.
McCashins Brewery is established by Terry McCashin in Nelson, New Zealand. Mac's Real Ale is born.
Campbell & Ehrenfried sells shares in New Zealand Wines and Spirits and purchase a 20 per cent share in Lion Breweries.
The Swan Brewery becomes a wholly owned subsidiary of Alan Bond's Bond Corporation.
Castlemaine Tooheys is acquired by Bond Corporation.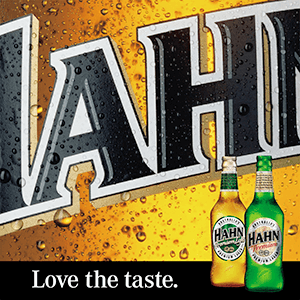 Building starts on the Hahn Brewery, in a converted furniture factory in Camperdown, Sydney. Hahn Premium is born.
Lion Nathan is formed when New Zealand's largest retailer, LD Nathan & Co, merges with brewer, wine and spirit manufacturer and hotel operator, Lion Breweries.
Lion Nathan buys a 50 per cent share in Natbrew Holdings, which owned Alan Bond's brewing assets in Australia – including Castlemaine Tooheys and Swan Brewing.


XXXX Gold is born and at only 3.5% ABV goes on to become an Australian favourite beer
Lion Nathan acquires the remaining 50 per cent of Natbrew Holdings. Tooheys, Castlemaine Perkins and the Swan Brewing Company begin operating as independent breweries under the Lion Nathan umbrella. A year later, Lion Nathan acquires New South Wales boutique brewer, Hahn Brewing, and the South Australian Brewing Company.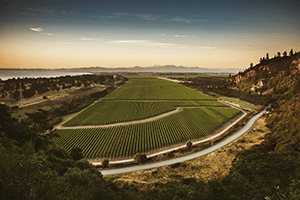 Brent Marris establishes the Wither Hills wine label.
Lion Nathan enters the Chinese beer market through the purchase of a controlling interest in the Taihushui brewery in Wuxi.
National Foods' corporate head office is relocated from Sydney to Melbourne.
The remainder of New Zealand Breweries takes on the name Lion Breweries. After 15 years as Managing Director then Chief Executive Officer, Douglas Myers is appointed Chairman of the Lion Nathan Board.
Douglas Myers, acting as Chairman of the Lion Nathan Board, sells most of his 16 per cent share in Lion Nathan to Kirin Brewery Company of Japan. Kirin goes on to acquire a 45 per cent interest in the company, creating the fourth largest brewing alliance in the world.
The Hahn Brewery is renamed the Malt Shovel Brewery in honour of Australia's first commercial brewer.
Lion Nathan shifts its domicile and primary stock exchange listing to Australia.


Lion Nathan purchases a controlling interest in premium Australian wine companies Petaluma and Banksia, with brands including Petaluma, Stonier, Croser, Mitchelton, Knappstein, Tatachilla, St Hallett and Oregon-based Argyle Wines.

A year later, it acquires New Zealand wine company Wither Hills.
Bacardi-Martini and Lion Nathan establish a joint venture – Bacardi Lion – to market and distribute a range of spirit brands in Australia.


Heineken and Lion Nathan establish a joint venture – Heineken Lion – to brew, market and distribute Heineken in Australia.

National Foods is acquired by San Miguel Corporation, following an unsuccessful takeover bid by Fonterra Co-operative Group from New Zealand.

Following a competitive sale process, Lion Nathan sells the Chinese beer business to China Resources Breweries.
San Miguel Corporation announces the sale of 100 per cent of National Foods to Kirin Holdings Company Limited.

Lion Nathan acquires Inner Circle Rum brand and distillery.

Heineken Lion JV dissolved – Lion continues to distribute Heineken in Australia today


Lion Nathan acquires iconic Tasmanian brewer J. Boag & Son.
Lion Nathan acquires US wine import company, Cumulus Wines, creating Lion Nathan Wine – incorporating the company's owned wine brands and distribution company Fine Wine Partners.


Kirin Holdings Company Limited assumes 100 per cent ownership of Lion Nathan. Lion Nathan is merged with National Foods (owned by Kirin since 2007), to form Lion Nathan National Foods.

Global brewer, Anheuser-Busch InBev, appoints Lion Nathan distribution rights to the Budweiser group of brands in Australia and New Zealand, and distribution of Staropramen in New Zealand.

Lion Nathan's first cider brands are launched - Tooheys Extra Dry 5 Seeds in Australia and Mac's Isaac's Cider in New Zealand.
We become Lion. Operating as one company with three businesses:

1. Lion Beer Spirits and Wine Australia
2. Lion Beer Spirits and Wine NZ
3. Lion Dairy and Drinks

Lion acquires Little World Beverages in Australia, and Emersons in New Zealand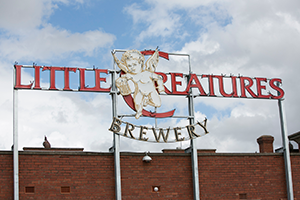 Lion acquires Morton Estate in NZ from The Wine Portfolio. The purchase includes Morton Estate's Stone Creek vineyard, adjacent to Lion's Wither Hills property in Marlborough.

Little Creatures Geelong opens, more than doubling the brand's brewing capacity in Australia.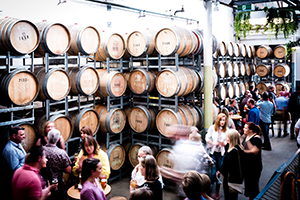 Lion Global Markets is established with a drive to take a little of Lion's best Australian and New Zealand craft beers and ciders to the rest of the world, and accelerate growth of the wine business in North America.

Lion sells its everyday cheese business to Warrnambool Cheese and Butter.

White Rabbit opens new brewery and barrel hall in Geelong.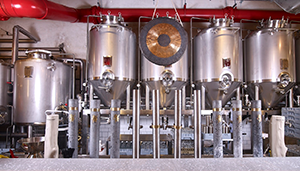 The first Little Creatures overseas venue opens in Hong Kong.

Lion acquires Panhead in NZ and Byron Bay Brewery in Australia.

New Emerson's Brewery opens in Dunedin, NZ after more than three years' planning and a twelve month build.

Lion sells its Fine Wine Partners business to Accolade Wines, to allow priority investment in its core categories of beer and cider.
Lion invests in Goodbuzz Beverage Co NZ, Schibello Coffee, Made by Cow, Ordermentum and BarCats. The investments are part of Lion's growing partnerships with entrepreneurs to help their businesses flourish.
Malt Shovel, Lion's dedicated craft beer business, is established to nurture a collection of new brands and breweries and make doing business easier for the licensed trade in Australia.
Lion acquires NZ's Havana Coffee Works and invests in Remedy Kombucha.

Lion acquires Harrington's in NZ and Fourpure in the UK.

Little Creatures Singapore opens.

The Fermentist opens in Christchurch with a significant focus on the environment and local community.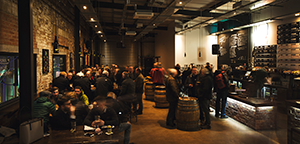 Lion Little World Beverages acquires leading U.S. craft brewer, New Belgium Brewing.

Little Creatures London and San Francisco open.

Lion acquires leading UK craft brewer Magic Rock Brewing, and expands its USA wine business with Markham Vineyards and TEXTBOOK Wines.

In NZ, Little Creatures Hobsonville opens. Lion also grows its Drinks Collective portfolio with Teza Iced Teas.

Lion takes stakes in Vanguard Luxury Brands and Four Pillars Gin, furthering its partnerships in craft and premium spirits.

Launch of Heineken 0.0 alcohol free beer.

Lion completes the sale of its specialty cheese business to Saputo Dairy Australia, including the King Island Dairy, Tasmanian Heritage and South Cape brands.

Lion acquires leading U.S. craft brewer New Belgium Brewing.
Lion Australia become the first major carbon neutral certified brewer in Australia.

Sale of Lion Dairy & Drinks business. 

Sale of Dairy & Drinks to Bega Cheese Limited.
Never settling, we continue to challenge the status quo and seek out ways to do things differently. Read how we are going beyond to deliver more value for our business and society every day.