OUR COMMITMENTS
Force For Good
At Lion, we aspire to do one thing above all – bring people together to be sociable and live well.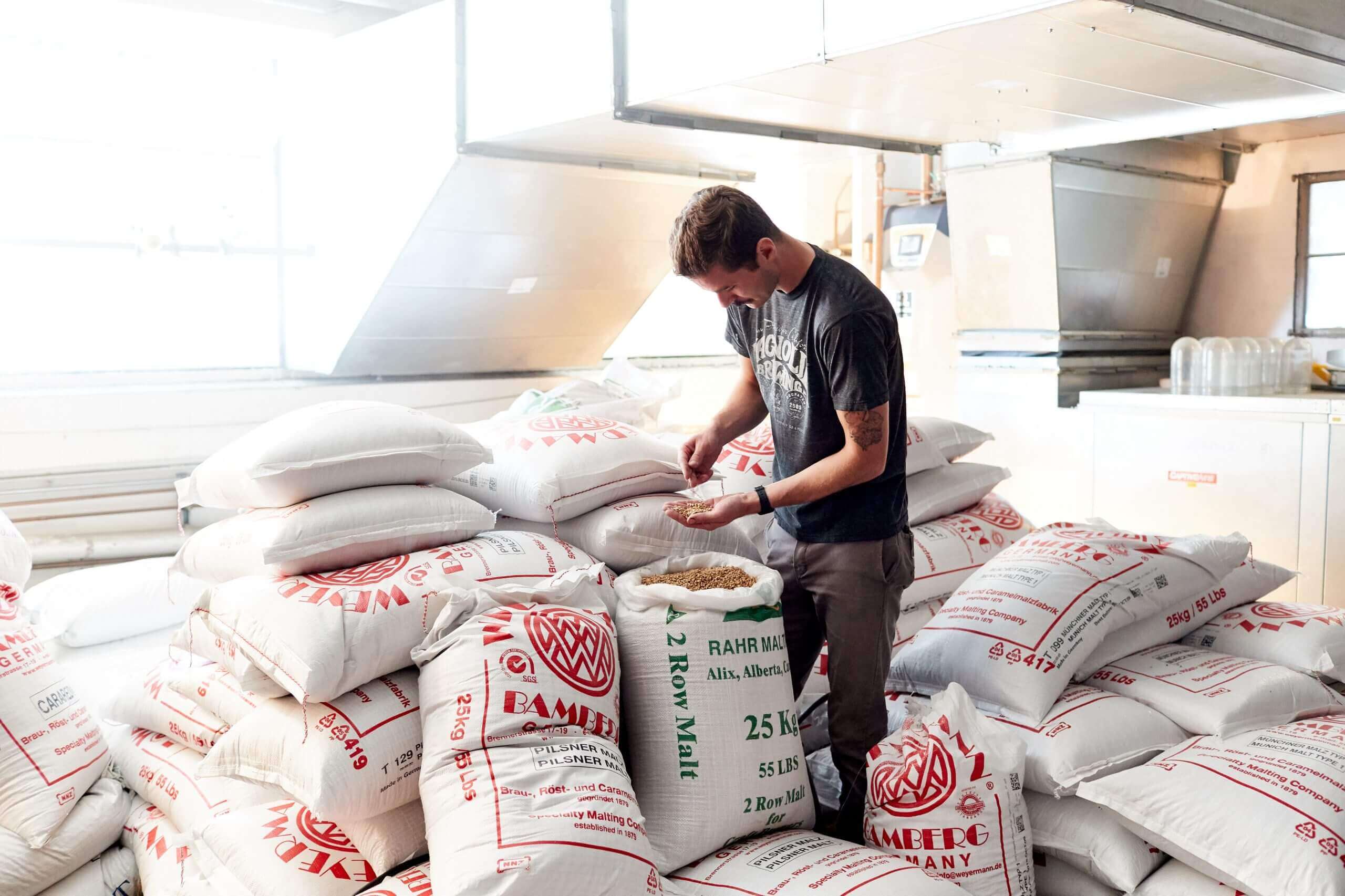 Our long-standing purpose to champion sociability and help people live well is testament to our belief that businesses like ours can thrive whilst leaving a positive impact on the world around us.
We want to be a force for good for people and our planet, thinking beyond the short-term and prioritising the needs of future generations.
It's a simple yet powerful ambition: to use our influence and the unique character of our brands to produce meaningful benefits for society, our people, and our environment.
Leveraging our strengths as a Force for Good
What sets our sustainability agenda apart is that the actions we take and the assets we bring to bear on these problems reflect the distinctive character of our business. We pursue initiatives that are meaningfully targeted, and deeply connected to our purpose, where we have unique advantage in building measurable, long-term positive impact.
Our Force for Good strategy spans the three pillars of environment, social and governance.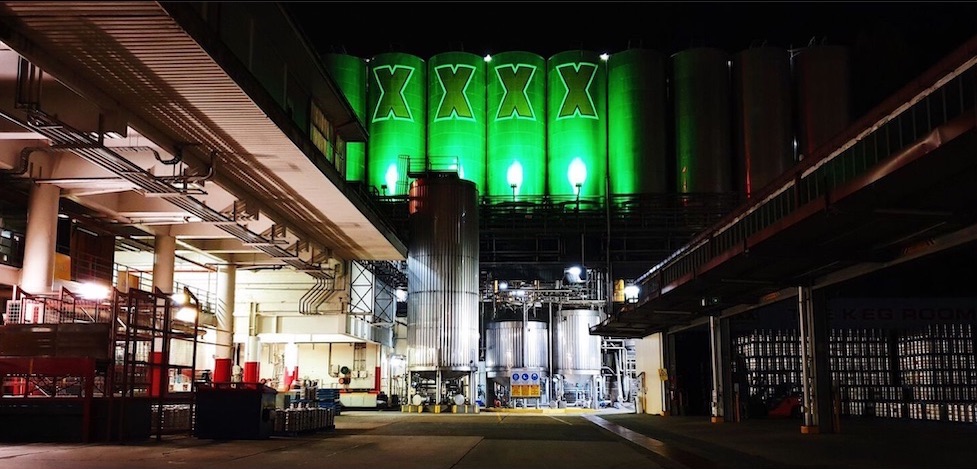 Demonstrating brave and enduring Environmental leadership
Fulfilling Lion's purpose of helping people to live well means minimising the impact of our activities on the environment, ensuring that we place sustainability at the core of everything we do.
We're lucky to be the beneficiaries of the legacy left by generations of craftspeople before us, and it's our responsibility to those who'll come after us to ensure that our operations improve the world we leave to the next generation. 
Clean water is a precious resource in brewing, and we're committed to protect water supplies and reduce our usage, ensuring the quality of our product and sustainability of our business into the future.
Taking action
Local initiatives
Our New Belgium brewery works with like-minded partners to protect local rivers through advocacy and direct support.
Efficiency
We've set best-practice efficiency targets for our large breweries in Australia and New Zealand, and we're working to reduce water usage in sourcing our raw materials.
Re-use
We're monitoring and improving the quality of wastewater discharges from our breweries.
Climate change is the biggest threat facing humanity, and its implications for our industry and the communities who support our business are devastating.
There is a very small window of time in which to act, and Lion is leading.  That's why we became the first major carbon neutral brewer in Australia in 2020, and followed with our NZ operations a year later.
Taking action
Carbon Neutral Strategy
We have set a Science-Based Target of 55% reduction in scope 1 and scope 2 emissions by 2030 from a 2019 baseline. We have also a 30% scope 3 reduction aligned to the same timeframes. We have committed to a net-zero value chain by 2050
Transition to Renewables
We aim to brew all our beers with 100% renewable electricity by 2025.
Offsetting remaining emissions
We use high quality verified projects with a focus on bush regeneration, conservation and broader shared value across the environment and communities.
Towards a circular economy
Our world has finite natural resources, and as a society we need to reduce both consumption and waste. Although recycling has an important role to play, in most cases it can't be the entire solution. Companies must find innovative new ways to reduce and reuse raw material inputs, creating a circular economy around their products.
Taking action
Zero avoidable waste
We aim to send zero avoidable waste to landfill by 2025.
Sustainable packaging
By 2025, our packaging will be greater than 50% recycled content, 100% recyclable and, wherever possible, it will be lighter to reduce waste and carbon emissions.
Supporting the circular economy
We'll support the collection of clean, high quality recycled materials that can be repurposed by suppliers to create new products of equal or higher value.
Delivering cost effective container deposit schemes
As part of our commitment to drive further improvements in return and reuse rates, as well as litter reduction, Lion is proud to support cost-efficient container deposit schemes (CDS).
Our involvement in Australian container deposit schemes stretches back 40 years and we have helped deliver schemes in South Australia, the Northern Territory, New South Wales, Western Australia, Queensland and the Australian Capital Territory over this time.
We estimate that close to 70% of containers we put into the Australian marketplace are now returned through container deposit schemes or curbside recycling, and are committed to seeing this figure continue to increase over time.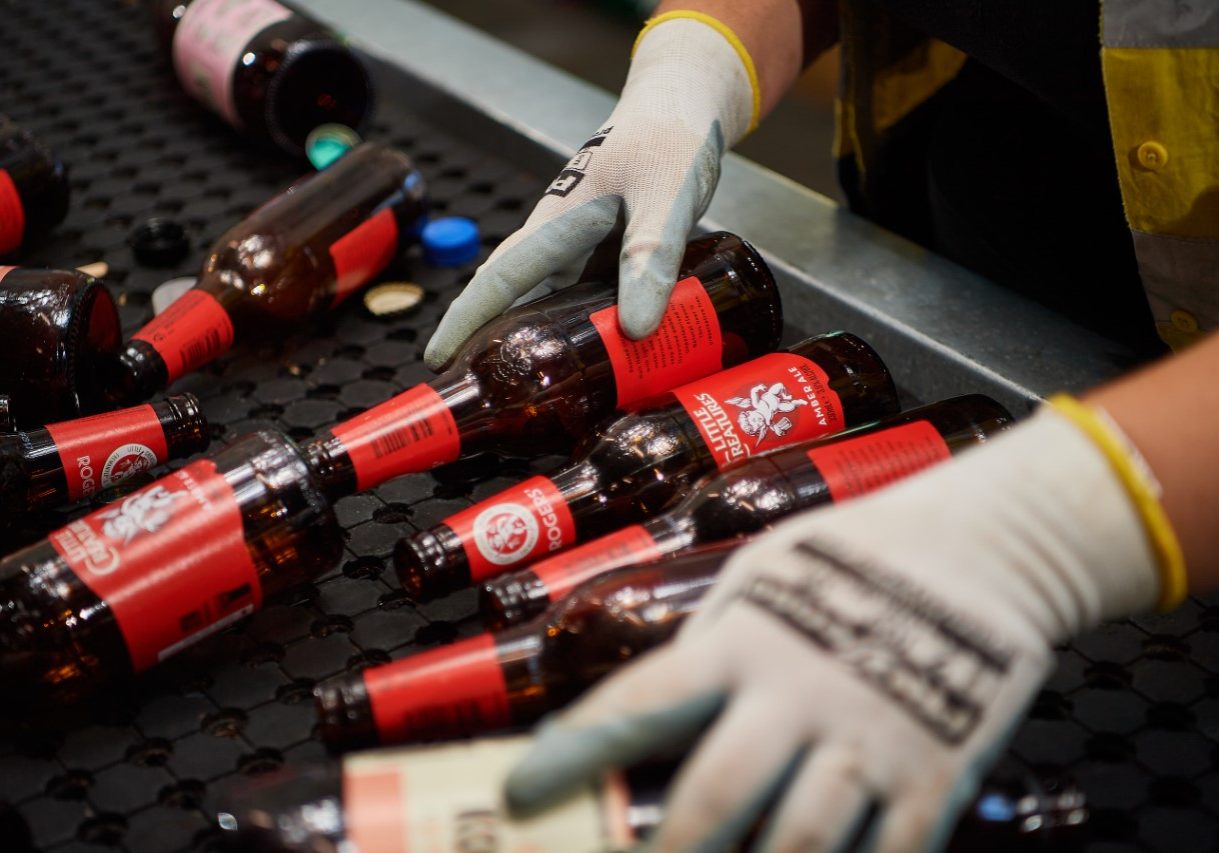 Life Cycle of a Glass Bottle | Containers for Change WA
More than eight million tonnes of plastics end up in the world's oceans every year, and we are still learning about the significant harms caused by microplastics produced as these products break down. Most plastics never fully disappear, and in the short term our society can't recycle plastics fast enough to deal with what's thrown away, so the key to solving this problem is replacing plastics with more sustainable options.
Taking action
Trailblazers
We were the first major Australian brewery to eliminate plastic rings from our beer cans.
Plastics pledge
Lion is eliminating the largest sources of plastic in our consumer packaging: plastic shrink wrap was removed from our cans in 2021 and we have a target of 2025 for our bottles. We are also targeting the removal of plastic labels from our bottles by 2030. Collectively this will eliminate more than 630 tonnes of plastic packaging from our supply chain every year.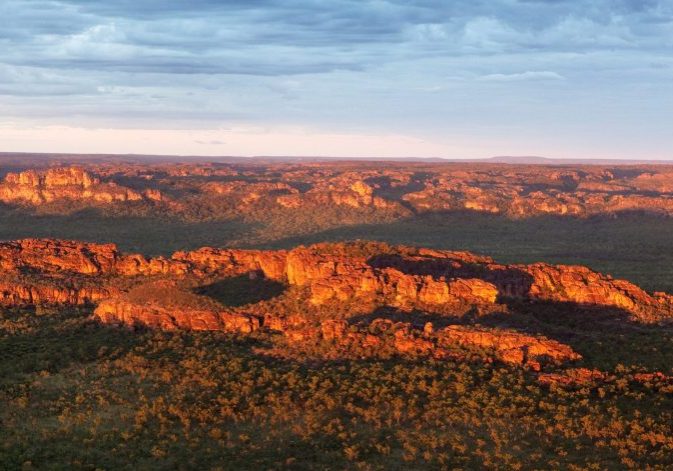 Environmental and Sustainability Memberships
Lion is proud to be a member of a number of organisations that work to promote positive environmental outcomes and sustainable business practices.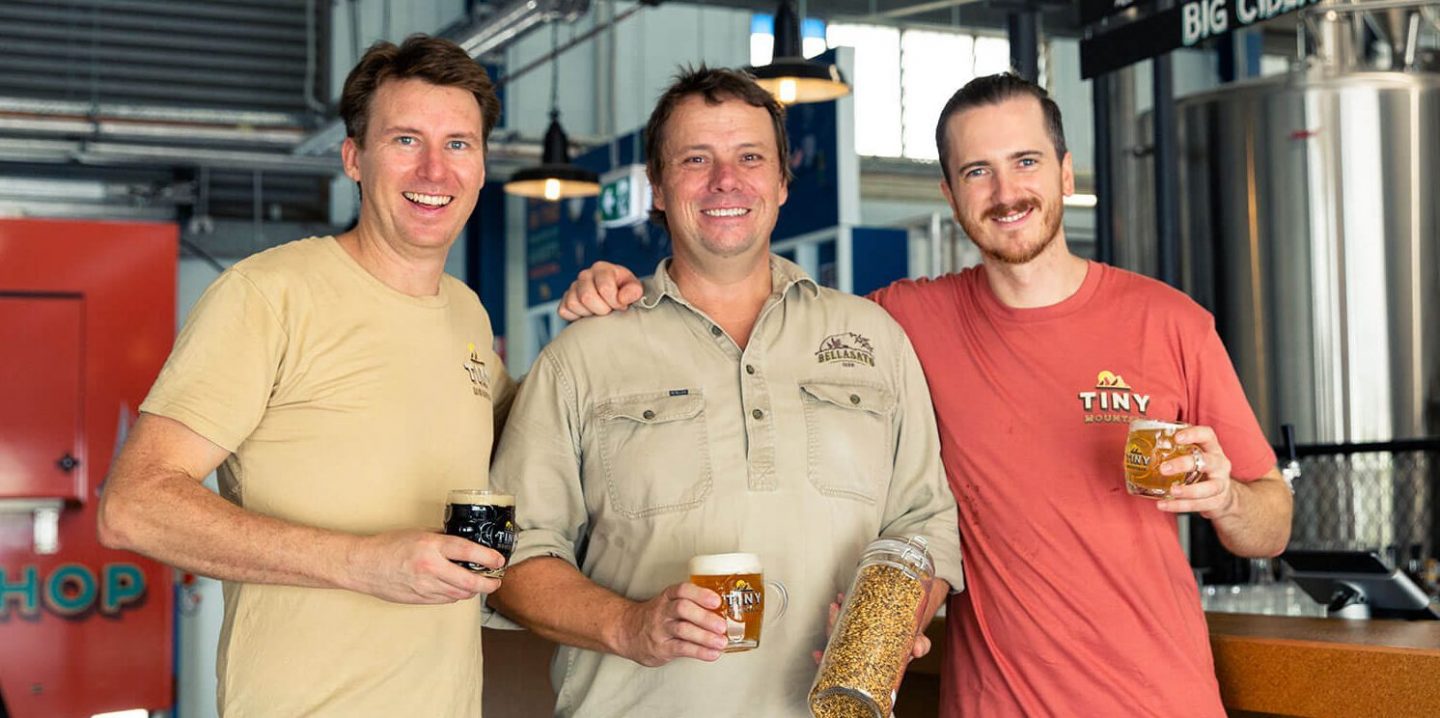 Creating long-term positive Social impact
Our future as a business is inextricably linked with the future of the communities that surround and support us.
We recognise that we're the custodians of long-cherished brands, which thrive today thanks to the hard work of our employees and the patronage of our consumers. Without these people, our business would not exist, and we understand our duty to contribute to and invest in their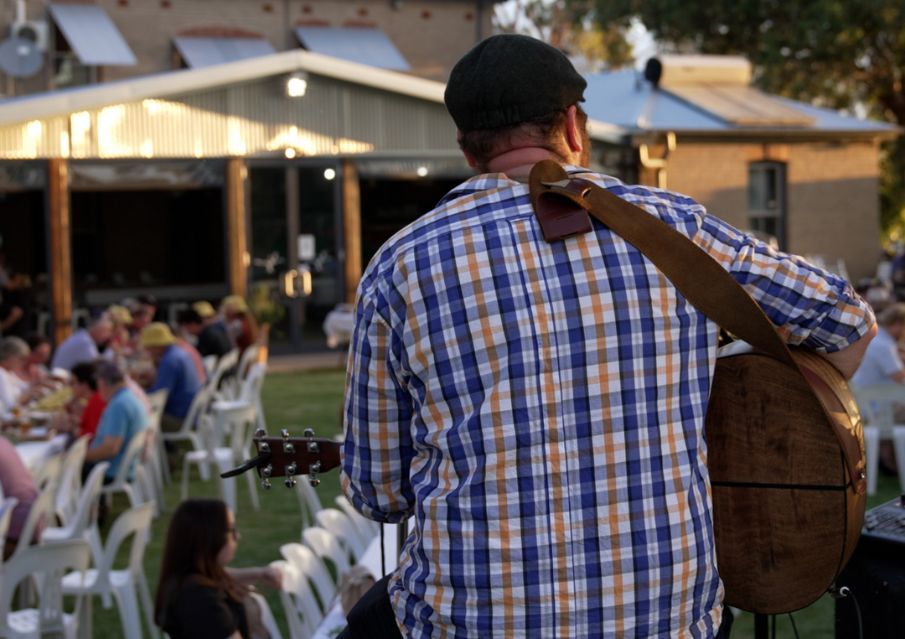 Championing responsible consumption
When consumed responsibly, alcohol can be a beneficial addition to these social interactions that are essential to wellbeing.
Drinking cultures are changing, and we're proud to be part of the drive to moderation. We have an inherent responsibility to make sure our products aren't consumed in ways that foster anti-social behaviour or result in negative health outcomes for the people who enjoy them.
Understanding
We've taken a leading role in researching the causes of alcohol misuse, and ways to reduce harm and maximise social benefits from consumption.
Promoting responsibility
We promote the responsible consumption of alcohol to ensure that for those who choose to drink, responsible consumption is a positive part of people's social lives.
Lion is proud to share Alcohol&Me - a highly interactive and informative program that provides real-world tools to help people make smarter decisions about their drinking. The program is born out of Lion's ongoing commitment to promote safe and sociable consumption of our products.

Investing in moderation
Lion's growing portfolio of no and low-alcohol products supports positive choices around alcohol consumption.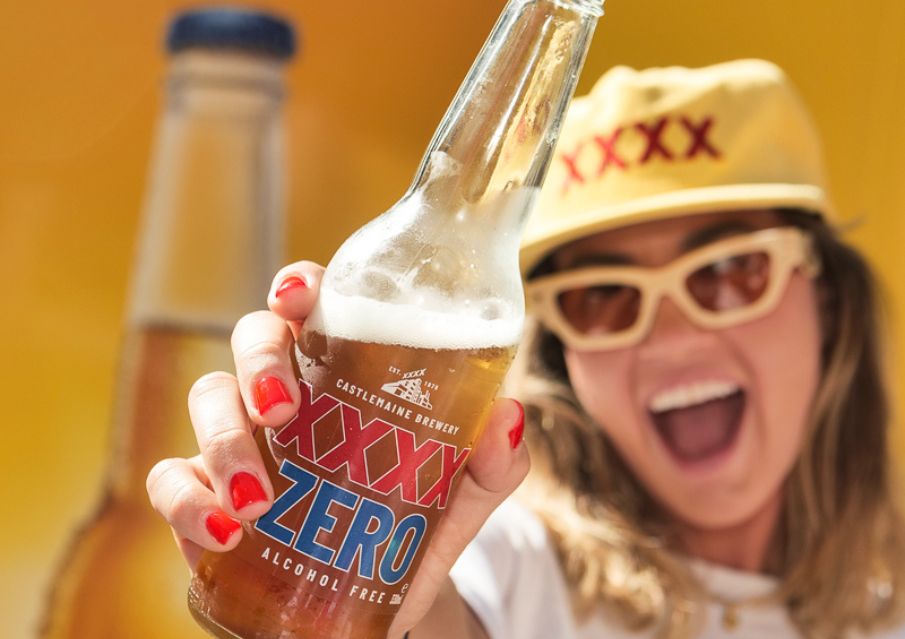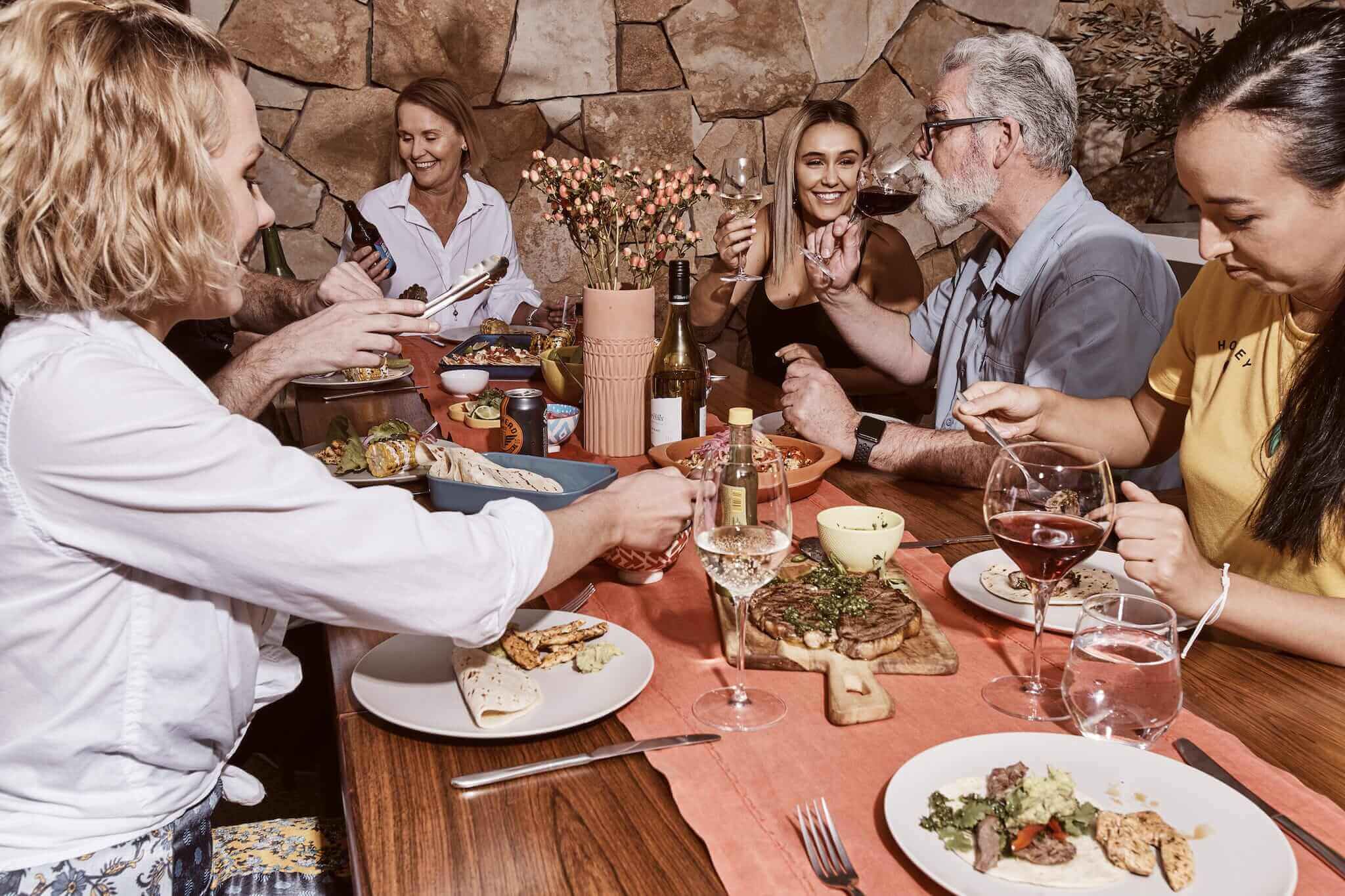 We aim to provide our consumers with all the information they need to make better choices about their alcohol consumption. In Australia and New Zealand, we partner with the lead organisations and initiatives tackling alcohol misuse and its underlying causes:
Alcohol&Me was developed by Lion in New Zealand and has been running for over 7 years. It is a highly interactive and informative programme that provides information and real world tools to help people make smarter decisions about drinking.
Alcohol&Me is available free of charge to all New Zealanders via an online self-directed module: alcoholandme.org.nz.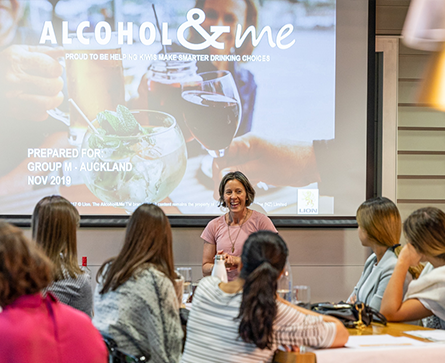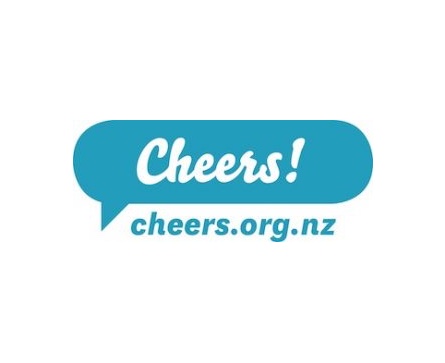 Cheers! is a social change initiative to create a healthier, safer and more responsible drinking culture in New Zealand. It offers real advice and information to help people make better choices about their drinking. Lion is a founding member and major sponsor of this industry-led organisation. For more information go to cheers.org.nz
Established in 2005 by Lion and its industry partners, DrinkWise Australia is an independent not-for-profit organisation aiming to bring about a healthier and safer drinking culture in Australia.
Lion contributes more than a million dollars annually to DrinkWise's national information and education campaigns. For more information go to drinkwise.org.au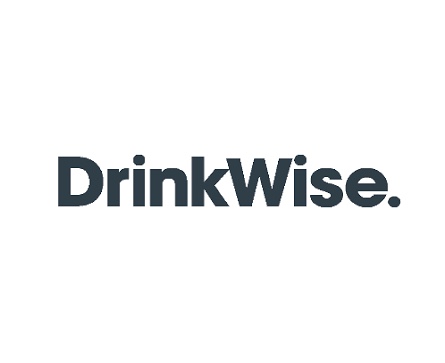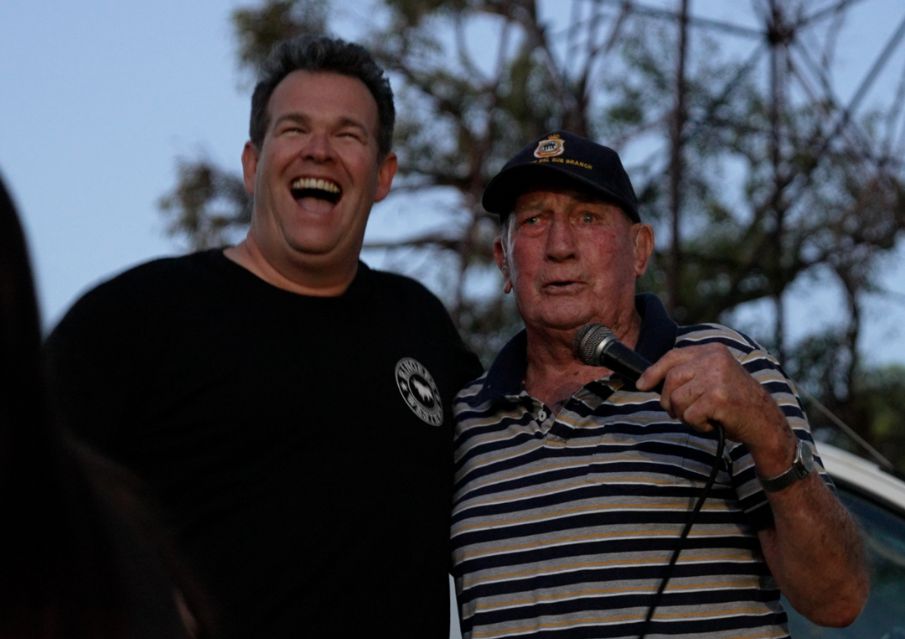 In a time of increasing social isolation, exacerbated by health concerns during the pandemic, there is an urgent need for mental health support programs with the ability to build resilience and reach at-risk segments of the population in the earliest stages of hardship.
Taking action – in partnership with Gotcha4Life
Building resilience
Lion exists to enhance the joy of togetherness. That makes us extra sensitive to times and situations where people are under pressure and disconnected from those around them. It's why we chose to partner with Gotcha4Life to do our bit for mental health in the community – and in our people.  
Gotcha4Life is Australia's leading mental fitness charity, working to end suicide through training programs that create meaningful mateship, build emotional muscle and strengthen social connection in local communities.  
Our partnership with Gotcha4Life aims to bring Lion's core purpose to life through evidence-based programs proven to boost mental resilience, enhance personal wellbeing and strengthen social inclusion - a person's ability to enjoy the benefits of sociability.  
Supportive third spaces
Lion conducted ground-breaking research in 2018 that established the value of the "local" as a third space where otherwise isolated people can find support and companionship.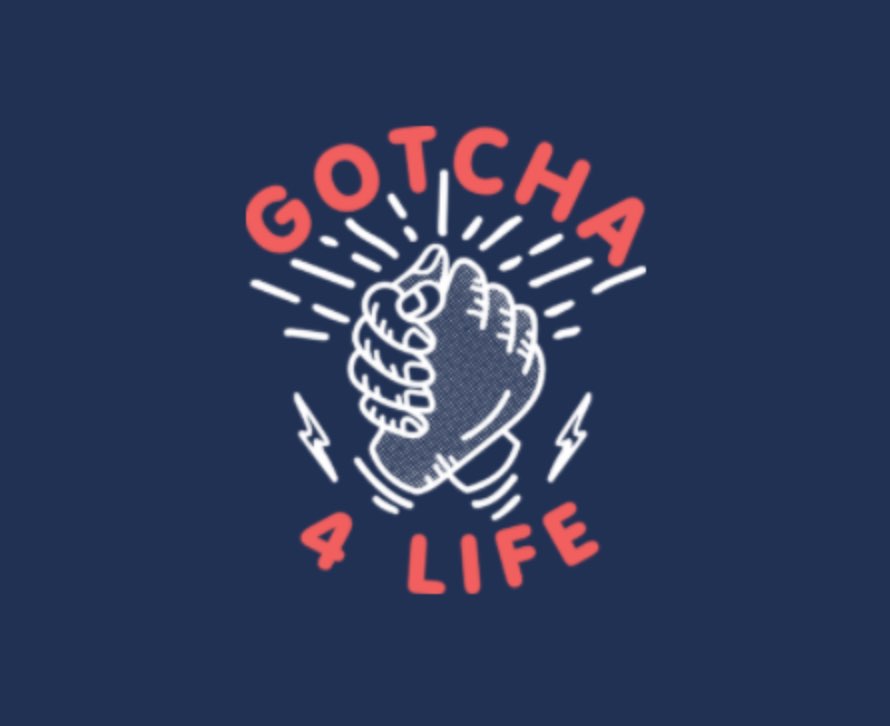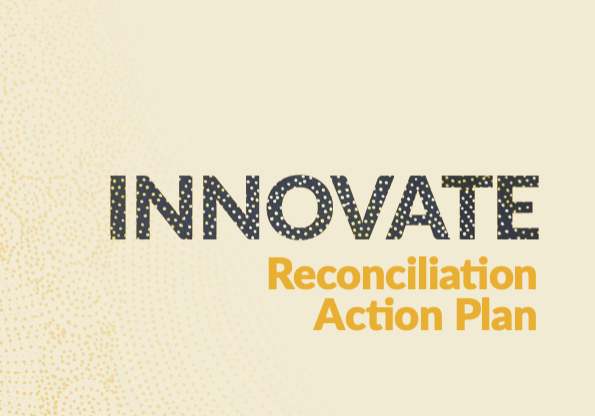 Lion's Reconciliation Action Plan
Lion is proud to release it's second RAP, our Innovate RAP which outlines this important next phase of our contribution to reconciliation with Aboriginal and Torres Strait Islander people in Australia. As we build on our Reflect RAP, we will continue to listen and learn, increasing our understanding of how we can work collaboratively with Aboriginal and Torres Strait Islander communities.
To learn more about Lion's Innovate RAP, please click here
Relationships
We're building meaningful relationships with Aboriginal and Torres Straits Islander peoples to gain a deeper understanding of the needs of these diverse communities.
Respect
By developing a cultural competency plan for our business we're increasing our understanding of Aboriginal and Torres Straits Islander peoples and affirming the purpose and importance of cultural protocols.
Opportunities
Lion is committed to improving financial inclusion and economic determination of Aboriginal and Torres Strait Islander peoples through the provision of employment and procurement opportunities.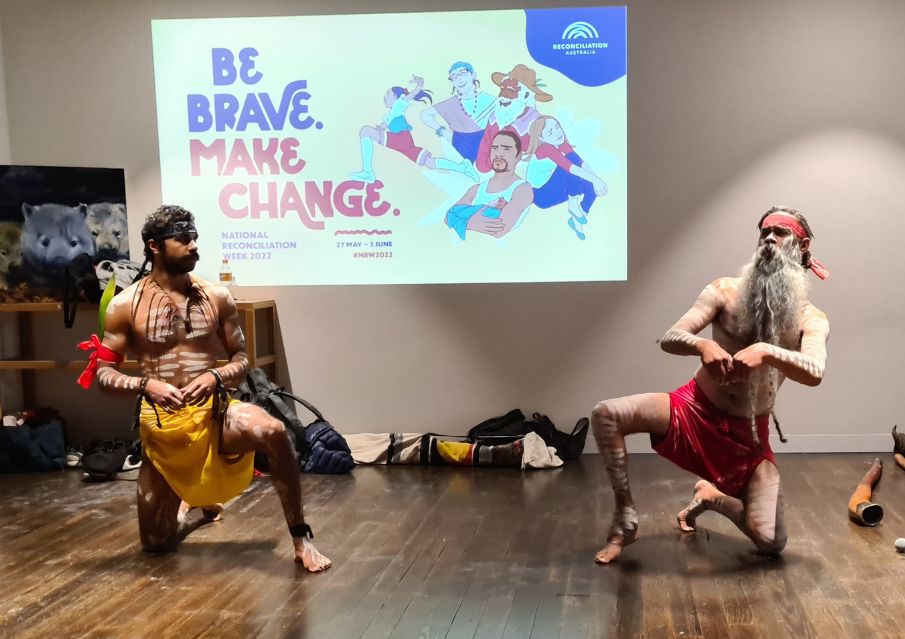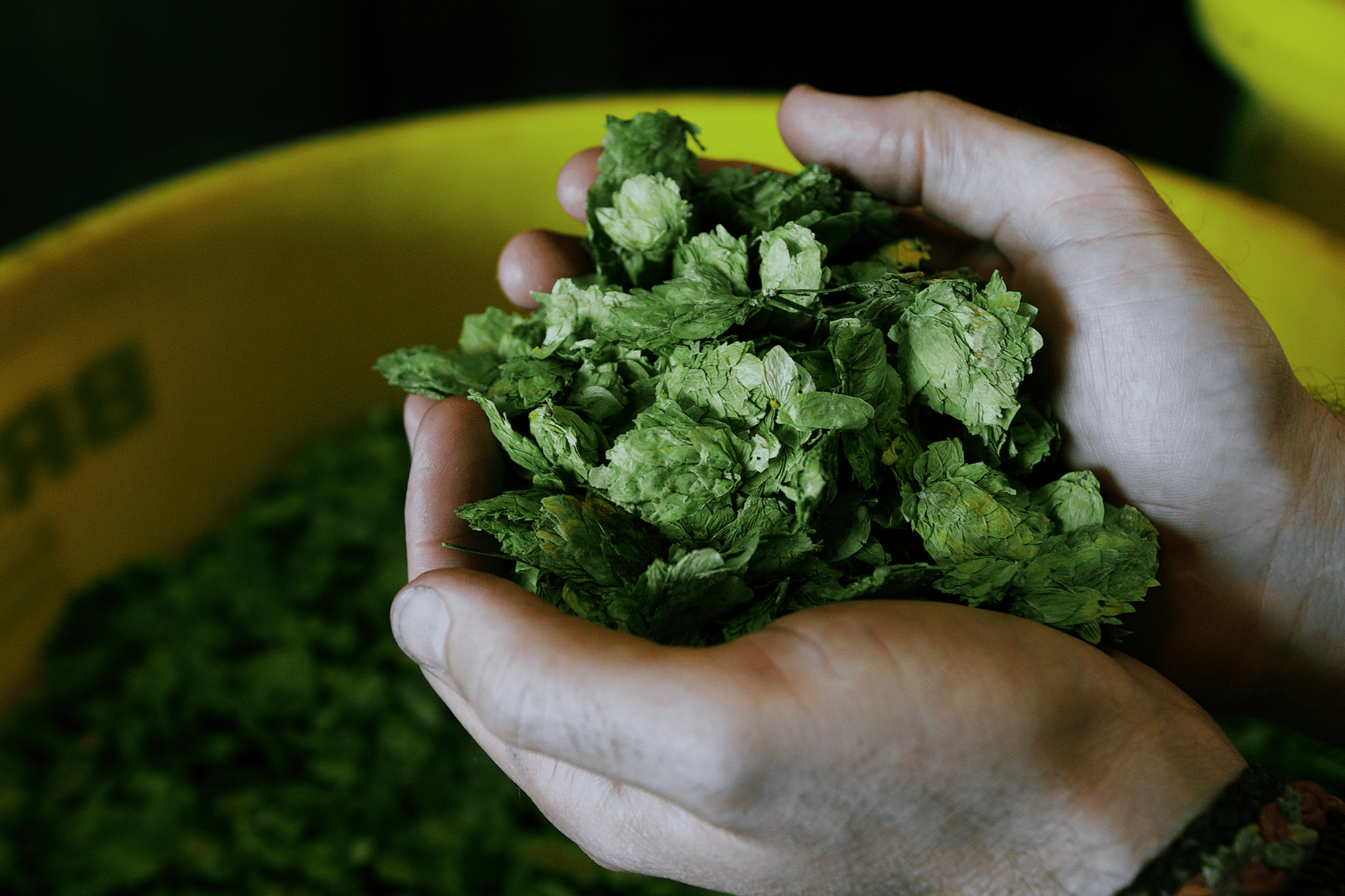 Promoting an ethical & diverse supply chain
We source from and sell product in a number of markets across the globe, so the materials we purchase and who we purchase from matters. We know our consumers care about what goes into their favourite drinks, so we seek to conduct business with organisations that share our core values and help support our commitments to operate in an ethical, social, and environmentally responsible manner. We recognise that the actions of our suppliers, and our interactions with them, support Lion in its efforts to drive positive social, environmental, and economic outcomes in the communities we live and work.
By promoting an ethical and diverse supply chain, we also help unlock innovation and build trust and relevance in our brands.
Robust policies
The standards we set thought our Procurement Policy and Responsible Sourcing Code support sustainable sourcing practices spanning labour relations and human rights, ethical business and environmental practices.
Working with suppliers
Lion promotes responsible sourcing practices across our organisation and seeks to build long-term productive relationships with our suppliers and encourage them to do the same across their own supply chain. For more information on doing business with Lion click here.
Promoting Inclusion and Diversity
Lion promotes a supply base that is reflective of the diverse communities in which we live and work.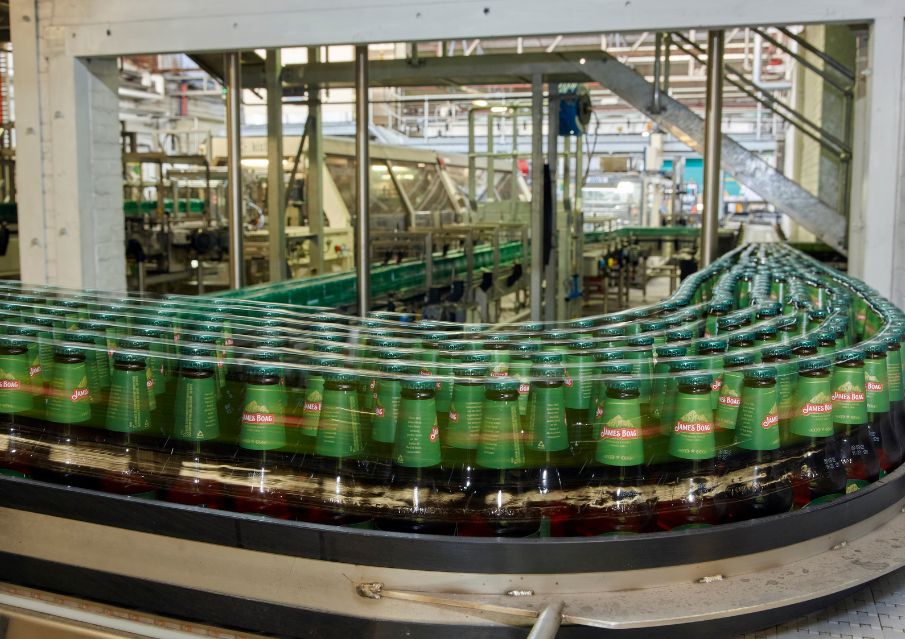 Supporting Our Communities
Strong, vibrant communities are critical to the sustainable growth of our business; and we want to support those who support us, through good times and bad.
Through Lion's Community Investment Strategy, we are committed to investing in and contributing to the communities in which we operate and making a meaningful and measurable impact.
We do this through both strategic community investment partnerships and long-term relationships with our nominated workplace giving partners
The Graeme Dingle Foundation
The Graeme Dingle Foundation in New Zealand offers a schools-based program for kids proven to improve their personal and social skills and self-esteem for many years to come. Through Lion's investment, the Graeme Dingle Foundation is expanding its Kiwi Can program to over 1,000 more kids in South East Auckland, improving their social connectedness, relationships, resilience, behaviours and academic attitudes and engagement.
For more information go to http://www.dinglefoundation.org.nz/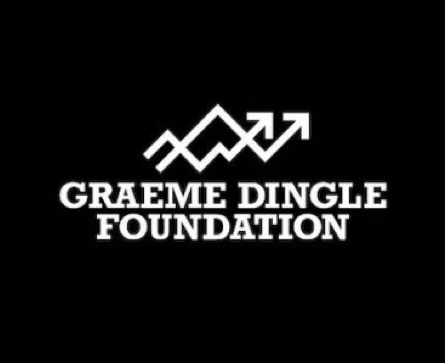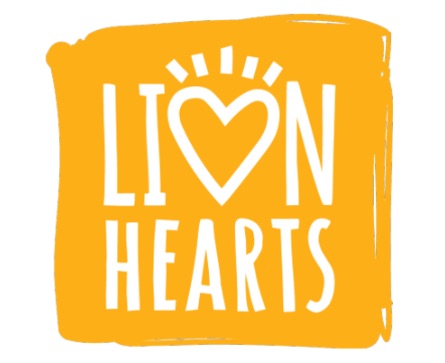 Workplace Giving at Lion is an easy way to support our community. Lion has ten Workplace Giving partners in Australia and New Zealand – 20 in total.
Our people have the opportunity to support each of these organisations and contribute to a social cause that resonates strongly with them. Lion matches donations dollar-for-dollar to a capped amount - doubling the benefit to the chosen community organisation.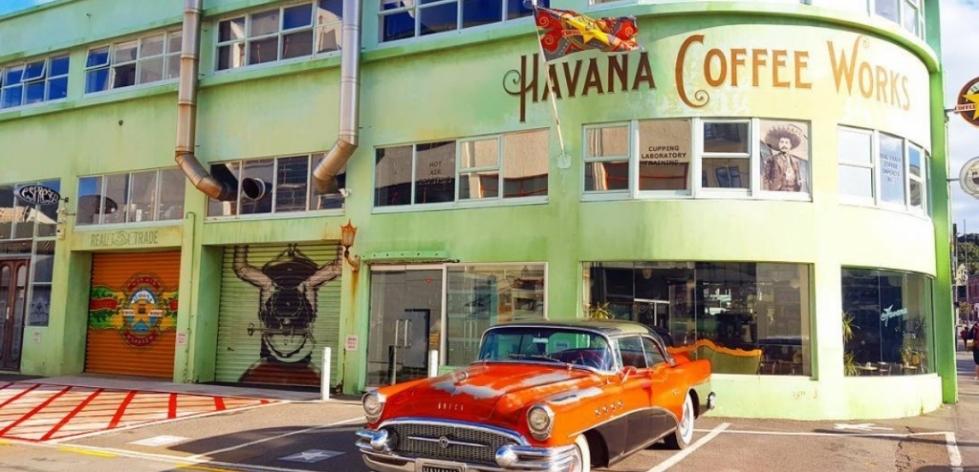 Strengthening and safeguarding our Governance
Governance mechanisms are essential to our sustainability approach, providing an enduring foundation for positive social and environmental outcomes.
Governance mechanisms are essential to our sustainability approach, providing an enduring foundation for positive social and environmental outcomes.
We're investing now in the structures and practices that will allow us to deliver on our ambitions, hold ourselves to account and share our learnings and progress with the community.

Keeping our people safe is fundamental to our business. Our responsibilities extend beyond our duties as an employer, going directly to the heart of our purpose of helping people to live well – and that begins inside our walls with our own people.  
 Lion ensures the physical safety of its people, as well as their mental and emotional wellbeing, by embedding policies, frameworks and strategies in our operations that reduce risk, deliver best-practice safety systems and encourage every team membership to take ownership of workplace safety.   
Our Safety & Wellbeing Policy sets out our key safety commitments, allowing us to identify our risks and obligations, work to mitigate risk and communicate controls with the business, and support our people if they are injured at work.
Safety metrics are constantly recorded and evaluated, with our performance measures including both lead and lag indicators, with the key lead indicator – the Safety Index Score – spanning the entire business.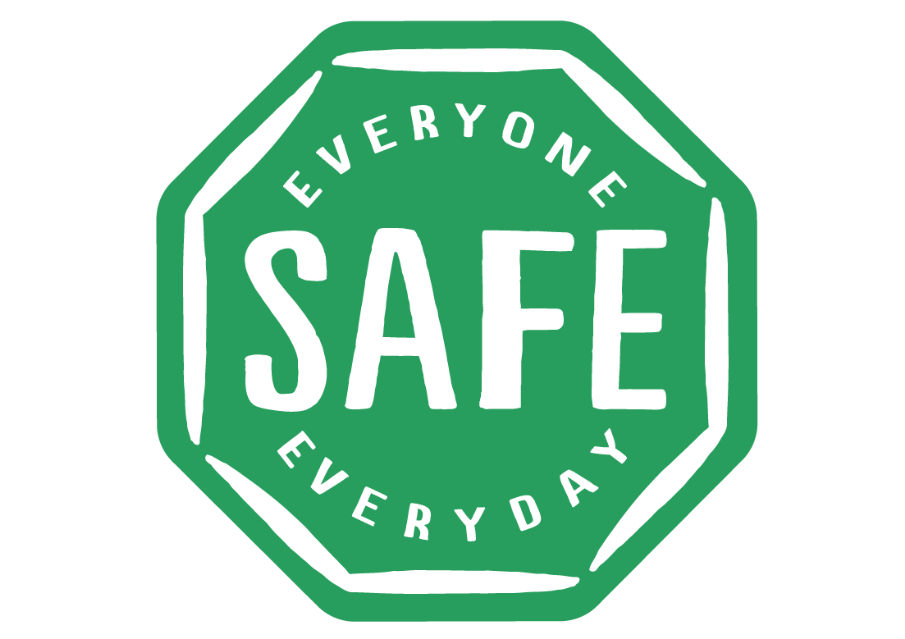 At Lion, the Sustainability Team partners with business to manage sustainability risks and implement policies and initiatives relating to sustainability.
The team reports to Lion's Group General Counsel and External Relations Director, on the Group Leadership Team, who then reports performance back to the Lion and Kirin Boards.
Exceeding our obligations
We take external compliance reporting around issues of public interest such as tax and modern slavery as opportunities to thoroughly examine our business practices and institute changes that go beyond our legal requirements.
Underpinning our sustainability program
Key internal policies, including our Procurement Policy and Responsible Sourcing Codes, are central to many our environment, social and governance initiatives.
Force for Good Goals
To demonstrate our commitment, we align team incentives to our sustainability performance and include mandatory Force for Good Goals.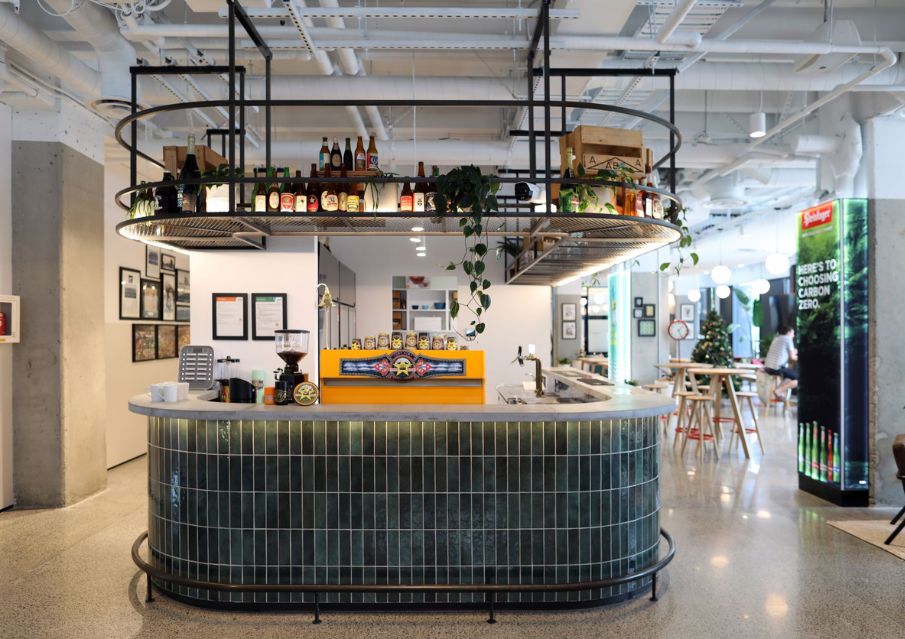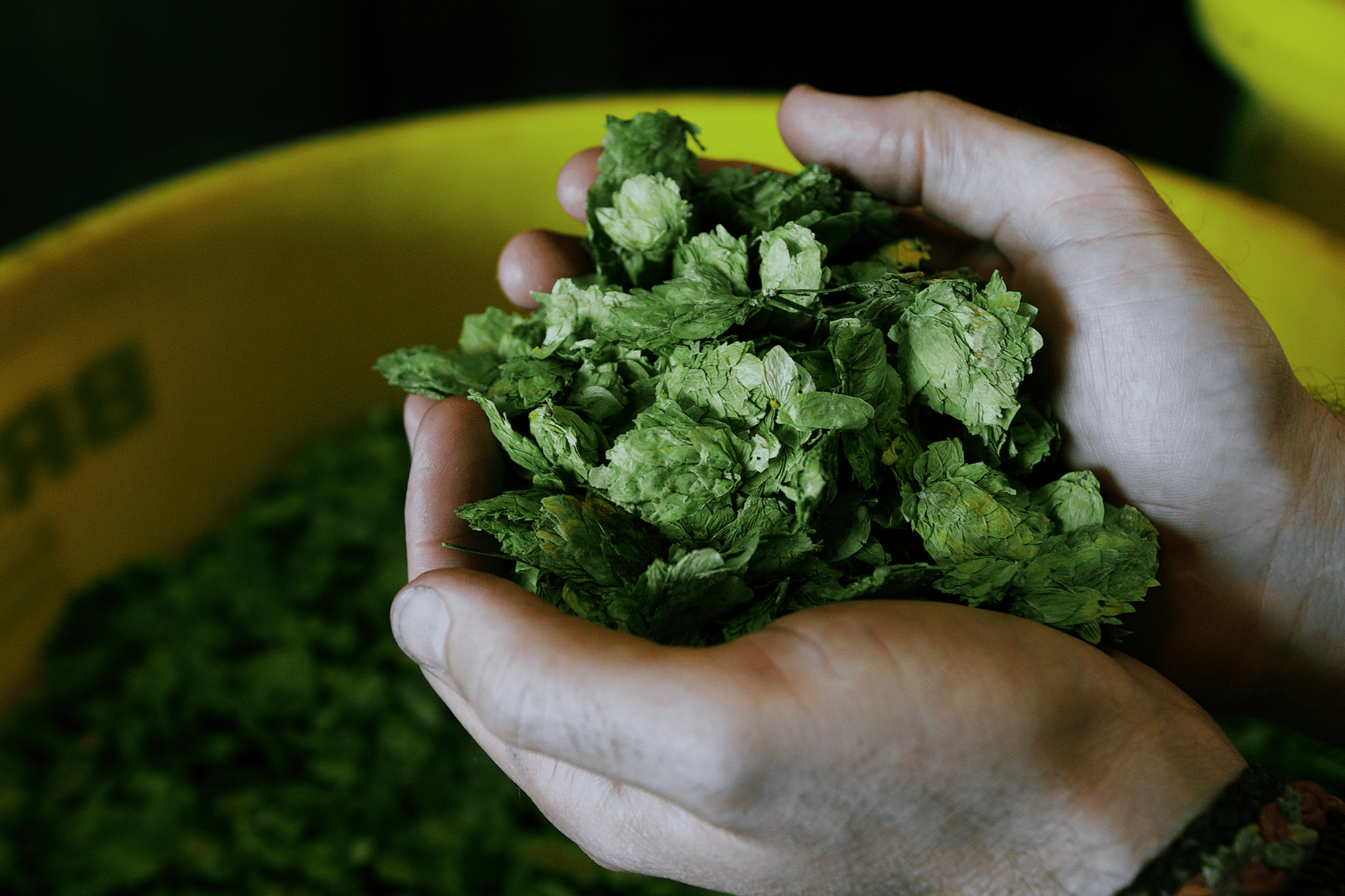 At Lion, our core purpose is to champion sociability and live well. Our sustainability approach aims to strengthen the resilience of the communities in which we operate, champion responsible use of our products, and ensures our environmental legacy has a positive impact now and for future generations.
We recognise human rights as a fundamental principle underpinning all our business activities and understand the potential human rights impacts of our own operations and supply chain. We commit to taking appropriate action to uphold respect for human rights.
Lion's 2021 Modern Slavery Statement has been published in accordance with the Modern Slavery Act, 2015 (UK) and the Australian (Commonwealth) Modern Slavery Act 2018.

Lion takes a considered, proactive approach to aligning ourselves with organisations who can further our sustainability goals. As part of this process, we assess best fit, and whether we can better accomplish our objectives individually.
Once a partnership has been established, we strive to uphold the standards that have been establish, and continually evaluate our combined progress. 

Responsible practices & codes of behaviour
Lion aspires to set the standard for good corporate citizenship within our industry.
Our businesses contribute significantly to their local economies and are often major employers in their region. We work to ensure that these contributions are complemented by full compliance and transparency in relation to our tax obligations in each jurisdiction. These are table stakes for any responsible business.
Lion is a signatory to the Tax Transparency Code and the Supplier Payment Code developed by the Business Council of Australia.
Lion also has a Responsible Sourcing Code, which can be viewed here.
Never settling, we continue to challenge the status quo and seek out ways to do things differently. Read how we are going beyond to deliver more value for our business and society every day.