Lion seeks to establish long lasting, mutually beneficial partnerships with our suppliers.
Promote Human Rights and Ethical Sourcing in our supply chain
Promote sustainable (environmental, social and inclusive) sourcing practices across our business
Build strong commercial outcomes & productive partnerships with our suppliers
We expect our suppliers to provide quality goods and services at a fair price. We seek to find new and innovative approaches that will drive mutual, long-term value for our organisations. Our suppliers must comply with all local laws and regulations and behave ethically, responsibly and transparently in their business dealings with Lion.
Lion is a signatory to the Business Council of Australia's Supplier Payment Code. The code is a voluntary initiative to ensure small business suppliers are paid promptly and on-time.
Lion's standard payment term is 30 days (unless otherwise specified).
Lion utilises SAP Ariba to transact with most of our suppliers. To maintain your supplier details in Ariba, please see the Supplier Maintenance FAQs.
Lion operates under a "No Purchase Order (PO), No Pay" Policy. This means that all invoices must have a valid PO quoted on the invoice copy, otherwise there may be a delay in processing payment.
With the exception of suppliers sending ASNs (Automated Ship Notices), all invoices should be submitted via email to:
Australia: [email protected]
New Zealand: [email protected]
Lion's payments process is entirely paperless
Terms and Conditions: Lion Standard Terms & Conditions
For all accounts payable enquiries
Lion Supplier Central Australia
Cyber Security and Lion
We encourage our suppliers to be aware of business cyber fraud and other online threats. Common cyber threats include phishing emails or messages. Suppliers should protect themselves by validating any requests for payment requests, changes to banking details, or information directly with their Lion representative.
Social Procurement at Lion
Aligned with our corporate vision of using our Force for Good, Lion seeks to use its buying power to generate social value above and beyond the value of the goods & services being procured.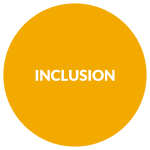 Lion will consider diverse suppliers from the communities in which our business operates for our procurement opportunities.
We want to provide diverse suppliers who satisfy our selection criteria with opportunities to become part of our supply chain.
People with responsibility for procurement are encouraged to actively include diverse suppliers through the tender process where possible.
Engagement with relevant supplier forums or the use of diverse supplier databases, such as those developed by Supply Nation, WEConnect, Social Traders.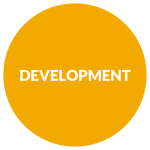 To support diverse suppliers' development.
By supporting the development of diverse suppliers and helping others in our supply chain to do the same, we can enhance the economic and social benefits that a more inclusive and equal procurement process delivers.
Providing support to existing suppliers from under-­represented groups, and to businesses from these groups who do not currently provide products or services to Lion, will help to ensure that as many businesses as possible meet our selection criteria, increasing the diversity of our supply chain.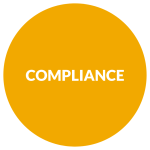 To fully comply with our existing Lion Procurement Policy and any other relevant procurement and diversity legislation, and to maintain transparency, clarity and efficiency in contracting with Lion.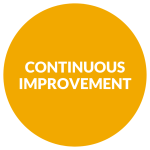 To develop and maintain key metrics to assess the impact of our Social Procurement program and to communicate these to stakeholders on a regular basis.
Collecting relevant, accurate and timely data is essential to the success of the Social Procurement program and enables us to track progress and communicate impacts both internally and externally. To this end we will measure and report our progress to stakeholders on a periodic basis.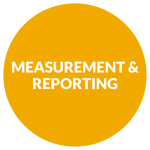 To adopt a commitment to evolve and enhance Lion's Social Procurement program by incorporating further learning, experiences and best practices to ensure the sustainability of the program over time.
Our commitment to continuous improvement is evident in the importance we place on monitoring both our own progress toward achieving our supplier diversity objectives and developments in the broader Supplier Diversity community and embedding lessons learnt into the program.
Aligned with Lion's broader business goals of Inclusion & Diversity, Lion seeks to work with the following qualified suppliers:
Indigenous-owned businesses (through Supply Nation)
Women-owned businesses (through WEConnect)
Social Enterprise (through Social Traders)
B-Corp certified
Australian Disability Enterprises
Opportunities
The following categories are key focus areas for Lion:
Corporate Services: includes meetings & events, office supplies, customer loyalty /gift cards, corporate clothing
Consulting, Labour, Recruitment services and other professional services like training
Marketing Services; includes promotional items, merchandise, marketing services, market research
Site Services; including cleaning, security, MRO (Maintenance, Repair & Operations), PPE, facilities management
IT Services; includes professional IT services, business process outsourcing, application services and infrastructure
Please contact Lion Procurement [email protected]  to understand how you can become a diverse supplier to Lion.
Environmental Policy at Lion
To take action on climate change, Lion has set a commitment to achieve a net zero value chain by 2050. We recognise a net zero value chain commitment involves our suppliers and we look forward to working collaboratively with our partners to measure, report and reduce our collective lifecycle emissions.
Lion has adopted the principles of a circular economy for reducing waste and reliance on finite natural resources. This means designing products and processes so that resources can be used in a 'closed loop' system to maximise resource efficiency and minimise waste to landfill.
To promote the circular economy, Lion has set the following targets: 
Reduce unnecessary packaging and implement lightweight packaging where possible; 

100% of consumer packaging is recyclable by 2025; and

Consumer packaging, on average, contains greater than 50% recycled content by 2025.
Please contact Lion Environment team [email protected]  to understand more about how you can support our Environmental strategy.
Responsible Sourcing at Lion
At Lion we define our core purpose – our central objective – in terms of the value we deliver for society. We exist to champion sociability and help people to live well. This commitment extends to building a transparent and ethical supply chain.
As a leading beverage company with a portfolio that includes many of our region's favourite beer and wine brands as well as other adult beverages, we believe the scale of our operations provides both an obligation and an opportunity to help drive positive change.
We aim to do this by acting with integrity and upholding business ethics – including having strict policies on anti-bribery and corruption, conflicts of interest and protecting privacy, implementing sustainable sourcing practices and upholding the human rights of our own people, as well as those impacted by our extended value chains.
Our consumers expect transparency and want to know where Lion products come from and how they are made. They put their trust in our brands and expect us to do the right thing. We respect this trust and take our responsibility to honour it seriously.
But we can't achieve this alone. We rely on thousands of suppliers providing us with raw materials such as hops and barley, as well as packaging and other goods and services to keep our business operating all year round.
Our Responsible Sourcing Code outlines Lion's clear expectations of all our suppliers (including brokers and agents) when it comes to sustainable sourcing practices spanning human rights, the environment and business ethics.
Policies
A list of Lion's key policies can be found at the Lion Policies site
Never settling, we continue to challenge the status quo and seek out ways to do things differently. Read how we are going beyond to deliver more value for our business and society every day.