Our core purpose is to champion sociability & help people to live well.
It's the value we deliver to the communities around us and is central to our business strategy.
Exceptional beverages, trusted brands, vibrant venues, innovative new products; we constantly challenge ourselves to do more, to go further, to get out in front of the pack.
At the centre of this is our people. Dedicated men and women with a shared purpose, all pulling in the same direction, thinking big and never settling. They are doing things right for the long term and putting customers at the heart of everything we do.
It takes courage to make things happen, and our people are empowered to push boldly forward and do things differently, always in search of that something special. This something special is what we've fostered at Lion. We have an unrelenting commitment to our culture, which means that the way we achieve success is just as important as the accomplishment itself.
Whilst we are no longer listed on a stock exchange, we have decided to retain the best of the public company model through our balanced board structure, combining experienced local board directors and representatives of our parent company Kirin, who offer a wealth of experience in food and beverages across Asia.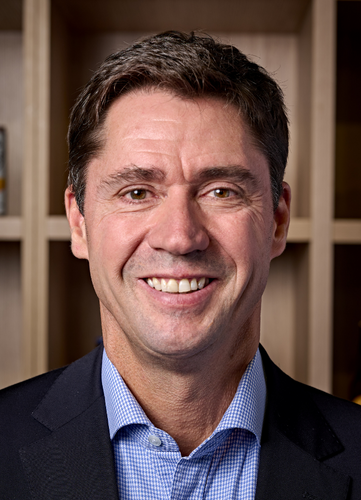 Sam Fischer was appointed Chief Executive Officer of the Lion Group in July 2022. Sam joined Lion from Diageo, where he was President Asia Pacific and Global Travel and a member of the Global Diageo Executive Committee. Prior to Diageo, he spent 15 years with Colgate-Palmolive starting in Australia and moving on to hold senior commercial roles working across several markets in Europe and Asia. He is also currently a Non-Executive Director with the Burberry Group.
Sam brings 30 years of global leadership experience, deep expertise in alcohol beverages and FMCG businesses and a strong track record in driving business growth.
Stephanie was appointed Chief Financial Officer (CFO) Lion at the beginning of 2015, having previously held the role of Finance Director for Lion's Australian beer business. As CFO, Stephanie leads the company's functions in strategy and corporate development, finance and accounting, tax, treasury, shared services, audit and risk management, information technology.
Stephanie has over 20 years' experience in the FMCG industry, having worked at Glaxo Smithkline and Unilever prior to Lion. Stephanie has a Degree in Business, a Masters in Management and is a CPA.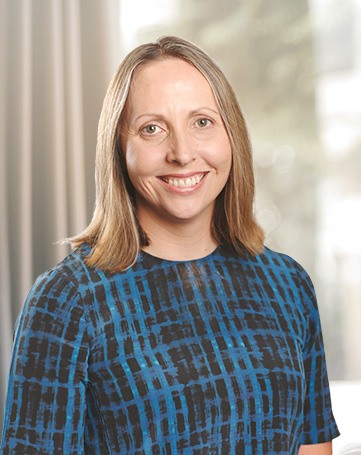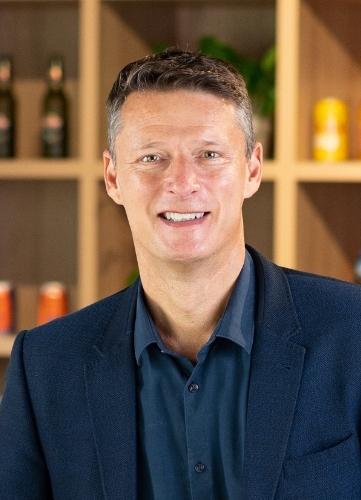 Managing Director, Lion Australia
David leads Lion's Australian beer business, alongside the company's local craft beer and premium craft spirits portfolio.
With more than 30 years' experience across general management, marketing and sales, David most recently served as Managing Director for Diageo in Southern Europe. Prior to that appointment he spent five years leading the Diageo business in Australia, New Zealand and the South Pacific, and four years as Country Director for Ireland.
Already a leader and a familiar face within the Australian hospitality industry, David is a passionate builder of brands, people and strong commercial partnerships.
Chief Executive Officer, U.S. Craft Beer
Steve Fechheimer was appointed CEO of Lion's U.S. craft business in 2022, leading the New Belgium and Bell's Brewery teams.
Steve joined New Belgium Brewing as CEO in 2017, and already has led the company and its coworkers in achieving multiple years of unprecedented growth while expanding on New Belgium's unique, human-powered approach to business.
Under Steve's leadership, New Belgium has hit several historic milestones: celebrating 30 years in business in 2021 by achieving more growth than the rest of America's top 30 craft brewers combined; joining forces with Bell's Brewing and vaulting to the top of the U.S. craft beer market; making Voodoo Ranger the #1 IPA brand in the country; and establishing Fat Tire as the America's first certified carbon neutral beer.
Prior to New Belgium, Steve spent nearly eight years at Beam Suntory, most recently as Senior Vice President and Chief Strategy Officer. He has previously also worked at Boston Consulting Group and Marakon Associates.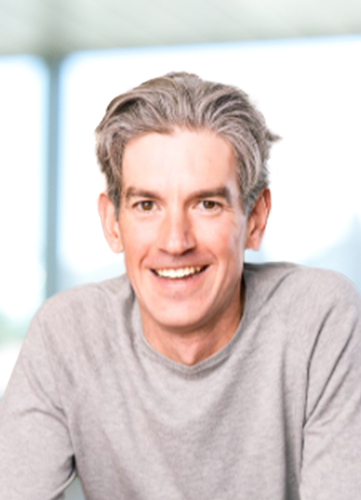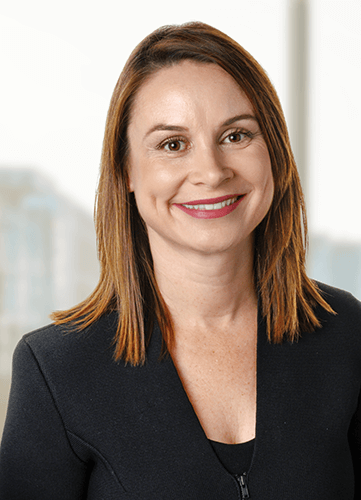 People & Culture Director
Alicia Purtell was appointed People & Culture Director of Lion in August 2017. Alicia joined the business in 2005, performing various roles including Talent Director, Strategy & Insights Director and People and Culture Director Beer, Spirits and Wine Australia. Prior to joining Lion, Alicia worked at Citibank, Westpac and Zurich.
Alicia has a passion for Coaching and Positive Psychology, bringing this passion to life as a Senior Associate with the Positivity Institute working with not for profits and the education sector.
Anubha Sahasrabuddhe was appointed Chief Marketing Officer of Lion in 2022 after joining the business in January 2021 as Marketing, Consumer and Brand Director.
Anubha joined Lion from Mars, where she was most recently the Global Vice President of Chocolate, having held had a number of senior positions including Global Vice President, Wrigley in the US and China.
Prior to her career at Mars-Wrigley,  Anubha spent over a decade with The Coca-Cola Company in various marketing leadership roles across Asia-Pacific.
A passionate marketer, Anubha has an impressive track record of building strong brands and communication campaigns to deliver category and portfolio growth.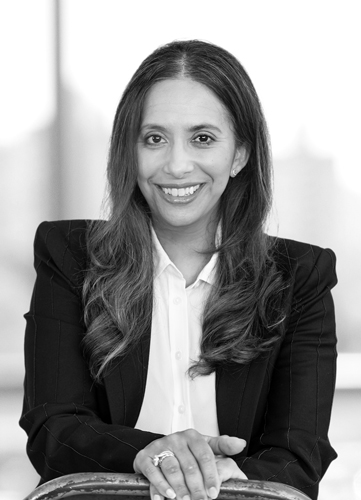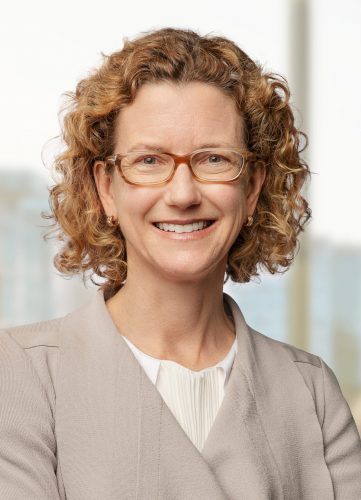 Lion Group General Counsel and External Relations Director
Libby Davidson was appointed as Lion's Group General Counsel & External Relations Director in 2015. 
Libby leads Lion's Legal, External Relations & Sustainability teams and is also Lion's Company Secretary. She chairs Kirin's Global Sustainability Forum, Lion's Indigenous Advisory Council and Lion's Modern Slavery Working Group.
Libby is a member of Chief Executive Women, a graduate member of AICD, a Vincent Fairfax Ethical Leadership fellow and a non-executive director on the board of law firm Sparke Helmore.
Before joining Lion, Libby spent 10 years with PepsiCo and Tricon/Yum Restaurants International, in legal counsel roles supporting the PepsiCo and Tricon/Yum businesses across Australia, New Zealand, South Africa, UK and Europe.
Chief Supply Chain Officer
Mauricio Ferreira joined Lion in 2021 as Chief Supply Chain Officer, looking after the Trans-Tasman operations with oversight of Lion's growing footprint in the United States.
Mauricio is a highly regarded global supply chain leader with extensive experience in transformation in FMCG businesses.
Before joining Lion, Mauricio was Chief Supply Chain Officer of Becle SAB, the largest tequila company in the world. Mauricio started his supply chain career with Unilever and has held senior Supply Chain roles with Mondelez in Singapore, Australia, Mexico and Brazil. Originally from Brazil, Mauricio has a Mechanical Engineering degree, a Production Engineering postgraduate degree, and an Executive MBA.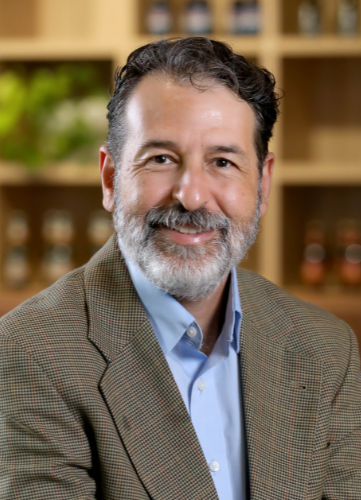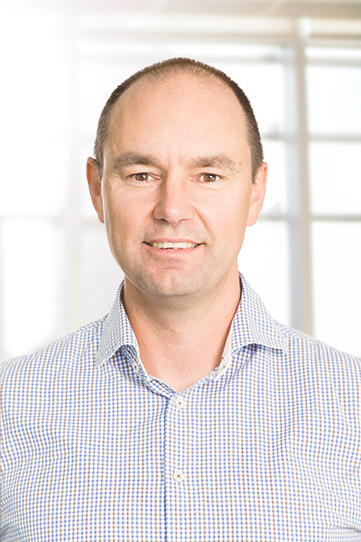 Country Director, New Zealand
Craig was appointed to the role of Country Director for Lion New Zealand in February 2021. Prior to this appointment, he was the Marketing Director for Lion Australia and New Zealand.
Craig joined Lion in 1994 as a sales representative in Lion's Wine & Spirits division before transferring to the Brewery division in 1999. During his career at Lion, Craig has held a number of leadership roles across both sales and marketing.
Craig has extensive experience working across the beer, wine, spirits and RTD categories in Australia, New Zealand and global markets. He has a deep passion for people and brands and has been recognised internally and externally for his leadership and brand building capabilities. Craig has been awarded the title of New Zealand's most effective marketer twice by the NZ Commercial Communication Council – the only person to have received this honour on two occasions.
Jun Saiki was appointed Executive Director of Lion in December 2021. Jun joined Kirin Holdings in 2017 and previously held the position of Director of Corporate Strategy. Prior to joining Kirin, Jun worked at Toshiba in various roles across Corporate Development, Audit, the Product Systems and TV divisions.
Jun has a Bachelor in Economics, and also holds an MBA from the University of Berkeley.
Residence
Sydney, Australia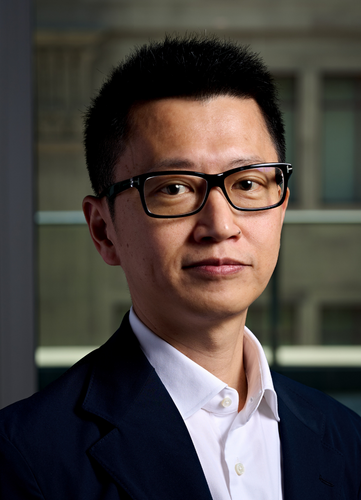 Chairman, Independent Non–Executive Director
B.Eng.(Hons)(UWA), M.Eng.Sci.(UWA), Hon.LLD(UWA), D.Phil.(Oxon)
Sir Rod Eddington was appointed as Chairman to the board of Lion in March 2012, having been appointed to the board in March 2011. He also joined the Kirin Board in March 2020.
One of Australia's most experienced and accomplished business leaders, Sir Rod had a long career in the aviation industry and is a former CEO of Cathay Pacific Airways, Executive Chairman of Ansett and CEO of British Airways. In 2005, Sir Rod was awarded a Knighthood by the British Government for services to civil aviation and in 2015 was honoured by the Japanese Government with the Grand Cordon of the Order of the Rising Sun for his contribution to strengthening the economic relations between Australia and Japan. Along with a number of non-executive directorships, Sir Rod also serves as Chairman of J P Morgan's Asia Pacific Advisory Council and Infrastructure Partnerships Australia.  He is a member of the APEC Business Advisory Council and President of the Australia Japan Business Cooperation Committee.
Directorship
John Swire & Sons Pty Ltd (1997)
CLP (China Light & Power) Holdings Ltd (2006)
The Herald & Weekly Times (2019)
Residence
Melbourne, Australia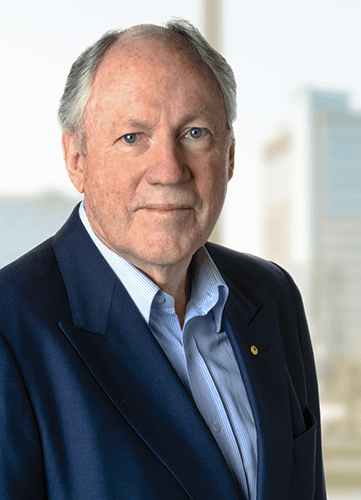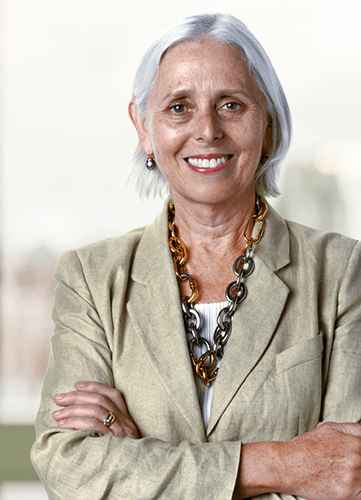 Independent Non–Executive Director
B.Comm, FCA, FAICD, F.Fin
Paula Dwyer was appointed to the Board of Lion in March 2012 and is Chair of the Audit, Finance and Risk Committee.
Ms Dwyer had an executive career in finance, holding senior positions in investment management at Calibre Asset Management, investment banking at Ord Minnett (now J P Morgan) and chartered accounting at Price Waterhouse. Ms. Dwyer specialised in corporate advisory and equity capital markets including takeovers, capital raisings, trade sales and privatization.
Residence
Melbourne, Australia
Independent Non-Executive Director
Bachelor of Commerce (University of Melbourne), Fellow of The Institute of Chartered Accountants in Australia.
Craig Dunn is an experienced non-executive director, currently sitting on the boards of Westpac and Telstra.  He is also chair of The Australian Ballet.  Craig has more than 25 years' experience in financial services, including as CEO of AMP Limited from 2008 to 2013.
Craig has a strong interest in emerging technologies and chairs the International Standards Technical Committee on Blockchain and Distributed Ledger Technologies, and is the former chair of the Australian Government's Fintech Advisory Group and Stone and Chalk Limited (fintech hub).
Craig has lived and worked in both Europe and Asia, and is a former Board member of the Australian Japanese Business Cooperation Committee.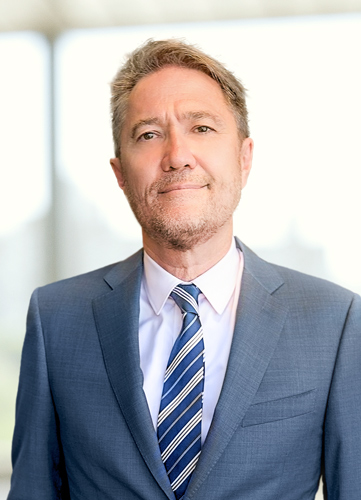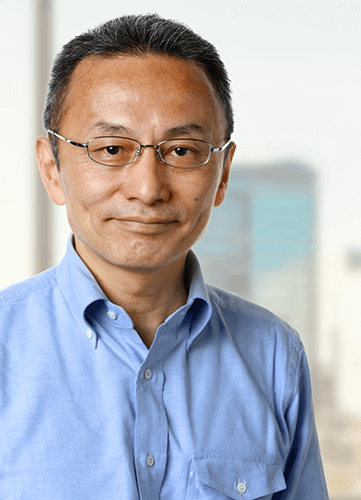 Bachelor of Economics (HIT) MBA (MIT Sloan School of Management)
Mr. Ryosuke Mizouchi was appointed as Non-Executive Director of the Lion Board in March 2017.  Mr. Mizouchi previously served as an Executive Director of the Lion Board from 2010 to 2012, and Non-Executive Director from 2012 to 2015.
Mr. Mizouchi has been with Kirin group companies since 1982, mainly in marketing insight, international business, and corporate planning departments, and is currently a Senior Executive Officer of Kirin Holdings Company, Limited, overseeing the Creating Shared Value (CSV) function of the whole group.
Bachelor's Degree (Yokohama National University), MBA (University of Washington)
Mr. Keisuke Nishimura was appointed as Non-Executive Director of the Lion Board in March 2019.
Mr. Nishimura has been with Kirin group companies since 1980, gaining considerable experience and insights through a variety of roles and Directorships, mainly in the areas of human resources, corporate planning and international business management. He is currently Senior Executive Vice President of Kirin Holdings Company, Limited, overseeing the strategy, business alliance and investment, overseas business, and global craft beer function of the whole group.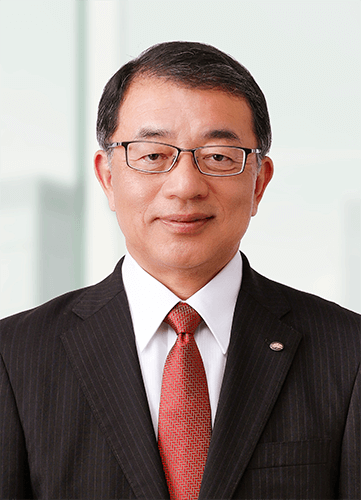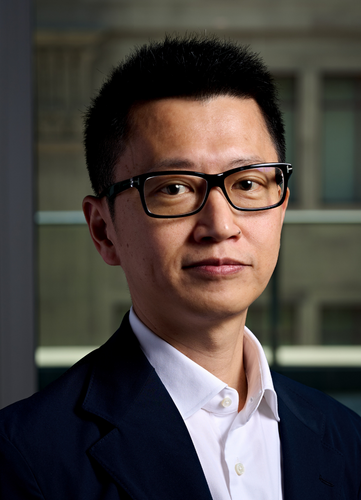 Jun Saiki was appointed Executive Director of Lion in December 2021. Jun joined Kirin Holdings in 2017 and previously held the position of Director of Corporate Strategy. Prior to joining Kirin, Jun worked at Toshiba in various roles across Corporate Development, Audit, the Product Systems and TV divisions.
Jun has a Bachelor in Economics, and also holds an MBA from the University of Berkeley.
Residence
Sydney, Australia
At Lion, nothing excites us more than great brands. Talk to one of our team today about how to order some of the best beverage brands on the market.